HI Senior Center Links
Senior Services

What are Senior Centers
Senior Center Activities
Senior Centers For You
Senior Jobs
Senior Center Programs
Senior Congregate Meals
Meals on Wheels
Senior Center Articles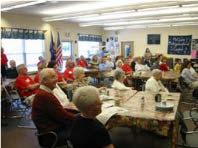 Hawaii Senior Center
Senior Centers are also called:
Active Adult Center
Senior Citizens Center
Senior Activity Center
Adult Activity Center
Adult Recreation Center
Senior Day Center
Senior Community Center
Hawaii Senior Center Locations
Hawaii senior center locations include:
Aiea
Hilo
Honolulu
Kahului
Kailua
Kailua Kona
Kamuela
Kaneohe
Kapaa
Kapolei
Kihei
Lahaina
Lihue
Makawao
Mililani
Pearl City
Wahiawa
Waianae
Wailuku
Waipahu
Senior Services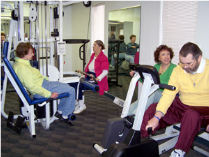 Hawaii Senior Centers | Adult Centers Information (HI)

Hawaii has Senior Centers that offer an opportunity to keep seniors active with their programs and activities that will stimulate your mind and body while making new friends.

Hawaii adult centers for education and activities for those 50+ are for those more active adults. Adult centers are usually part of the Parks & Recreation Departments of city and county.

These senior centers provide a variety of programs and services to help seniors over a certain age maintain their independence and vitality. Programs include activities, educational opportunities, counseling and support groups, volunteer opportunities, and wellness programs. Some senior centers in Hawaii also offer meals, help with financial and medical paperwork, transportation to and from the center, shopping trips, outings, friendship and other services to seniors.

Lanakila Multi-Purpose Senior Center
1640 Lanakila Avenue
Honolulu, Hawaii 96817
(808) 847-1322
The Lanakila Multi-Purpose Senior Center is open to adults age 60 and above. Lanakila members give back to the community with service projects by volunteering and entertaining at area hospitals, care homes, and schools. Activities offered at Lanakila Multi-Purpose Senior Center include clubs, special interest classes, continuing education, and social service assistance.

Connect to our National database of Senior Centers to see full descriptions, photos, and contact information for more Hawaii Senior Center locations Senior Centers are invited to submit a free listing of their center to this database located at 55 Community Guide.com, another website in the Retirement Media Inc. family of sites.

Hawaii Senior Center Activities

Senior Center Activities

Activities at Hawaii Senior Centers include: Exercise and Fitness programs; Computer classes; Arts and Crafts; Games; various Educational classes; Recreational and Social activities; Health Screenings and services; Special Events and Guest speakers. Senior Centers also offer Dances and Dance classes, Clubs, Group Travel opportunities, and much more.

Senior Centers serve a purpose - that is to help keep seniors active both mentally and physically through a wide range of activities.
Senior Center Activities SeniorCenterDirectory.com
Programs and Activities Explained

Congregate Meals Hawaii

Many Hawaii Senior Centers serve congregate meals such as breakfast and a hot nutritious lunch free or for a small donation. Senior Centers usually ask that meal reservations be made one day in advance. To reserve your congregate meal breakfast or lunch contact your local senior center.

Seniors age 60 and above are eligible to receive free meals in a congregate meal setting regardless of income. These programs contribute greatly to senior nutrition and health; shown by poll responses given by seniors who participate in these programs:

63% say they enjoy the meals
61 % say they enjoy socializing and
57% say the meals are inexpensive.

View All Cities in Hawaii

Anahola, Captain Cook, Dillingham Ranch, Eleele, Ewa, Ewa Beach, Glenwood, Haena, Haiku, Halawa, Halawa Heights, Haleiwa, Hana, Hanalei, Hanamaulu, Hanapepe, Haou, Hauula, Hawi, Hilo, Holualoa, Honaunau, Honokaa, Honokahua, Honolulu, Honomu, Honouliuli, Honuapo, Hoolehua, Kaaawa, Kaeleku, Kahakuloa, Kahaluu, Kahana, Kahua, Kahuku, Kailua, Kailua Kona, Kalaheo, Kalaoa, Kalapana, Kalaupapa, Kaluaaha, Kamalo, Kamooloa, Kamuela, Kaneohe, Kapaa, Kapaau, Kaumakani, Kaumalapau, Kaunakakai, Kaupo, Kawaihae, Kawailoa Beach, Kawailoa Camp, Kealakekua, Kealia, Keauhou, Keawakapu, Kekaha, Keokea, Kihei, Kilauea, Kipahulu, Koloa, Kualapuu, Kukuihaele, Kunia Camp, Kurtistown, Lahaina, Laie, Lanai City, Laupahoehoe, Lihue, Lualualei, Maalaea, Mahukona, Maili, Makaha, Makawao, Makaweli, Mana, Mauna Loa, Maunaloa, Milolii, Mokuleia, Moloaa, Mountain View, Naalehu, Nanakuli, Niulii, Olowalu, Ookala, Opihikao, Paauilo, Pahala, Pahoa, Paia, Papa, Papaaloa, Papaikou, Pauwela, Pearl City, Pepeekeo, Poamoho Camp, Puuanahulu, Puukolii, Puuwai, Sunset Beach, Ulupalakua, Umikoa, Volcano House, Wahiawa, Waiakoa, Waialee, Waialua, Waianae, Waikane, Waikapu, Waikii, Wailua, Wailuku, Waimanalo, Waimea, Waipahu, Waipio Acres, Weloka, Whitmore Village Hawaii.