WA Senior Center Links
Senior Services

What are Senior Centers
Senior Center Activities
Senior Centers For You
Senior Jobs
Senior Center Programs
Senior Congregate Meals
Meals on Wheels
Senior Center Articles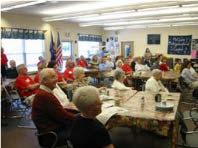 Washington Senior Center
Senior Centers are also called:
Active Adult Center
Senior Citizens Center
Senior Activity Center
Adult Activity Center
Adult Recreation Center
Senior Day Center
Senior Community Center
Washington Senior Center Locations
Washington metro areas:
Bellingham, WA
Bremerton-Silverdale, WA
Kennewick-Richland-Pasco, WA
Longview, WA
Mount Vernon-Anacortes, WA
Olympia, WA
Portland-Vancouver-Beaverton, OR-WA
Seattle-Bellevue-Everett, WA
Seattle-Tacoma-Bellevue, WA
Spokane, WA
Tacoma, WA (Metropolitan Division)
Wenatchee, WA
Yakima, WA
Senior Services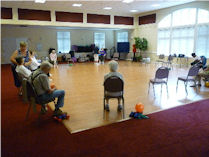 Washington Senior Centers | Adult Centers Information (WA)

Washington Senior Centers offer a variety of programs and services to help senior citizens maintain their independence and vitality and provide a place for seniors to have the opportunity to meet other seniors through social interaction.

Programs include activities, educational classes, counseling and support groups, volunteer opportunities, and wellness programs. Many Senior Centers in Washington also offer meals, help with financial and medical paperwork, transportation to and from the center, shopping trips, outings, and other social services.

Washington Adult Centers for education and activities for those 50+ are for those more active adults. Adult centers are usually part of the Parks & Recreation Departments of city and county.

Wenatchee Valley Senior Activity Center
1312 Maple Street
Wenatchee, WA 98801
(509) 662-7036
Located along the beautiful Columbia River in Central Washington State, the Wenatchee Valley Senior Activity Center offers a wide array of activities and programs for seniors age 50 and above. From dancing, cards, computers, Wii bowling, crafts, quilting, games, travel, and exercise, to enjoying a wonderful lunch with all your friends, this center is sure to have something that any senior will enjoy.

Washington Senior Centers List

Aberdeen Aberdeen Senior Center 360/533-3311 Grays Harbor County
Airway Heights West Plains Community Center 509/244-4845 Spokane County
Anacortes Anacortes Senior Center 360/293-7473 Skagit County
Arlington Stillaguamish Center 360/653-4551 Snohomish County
Auburn Muckleshoot Indian Tribe 253/939-3311 King County
Auburn Federal Way Senior Center 253/838-3604 King County
Auburn Auburn Senior Center 253/931-3016 King County
Bainbridge Island Seniors Community Center 206/842-1616 Kitsap County
Battle Ground Battle Ground Sr Center 360/687-5312 Clark County
Bellevue Bellevue Senior Center 425/455-7681 King County
Bellingham Lummi Senior Center 360/734-8180 X 268 Whatcom County
Bellingham Bellingham Senior Center 360/676-1450 Whatcom County
Black Diamond Black Diamond Senior Center 360/886-2418 King County
Blaine Blaine Senior Center 360/332-8040 Whatcom County
Bonney Lake Bonney Lake Seniors 253/863-7658 Pierce County
Bothell Northshore Senior Center 425/487-2441 Snohomish County
Bremerton Sr. Citizen Recreation Ctr. 360/478-5357 Kitsap County
Bremerton Westside Senior Center 360/479-5588 Kitsap County
Brewster Brewster-Bridgeport-Pateros Senior Center 509/689-2815 Okanogan County
Brinnon Brinnon Senior Center 360/796-4350 Jefferson County
Buckley Buckley Senior Center 253/829-2095 Pierce County
Burlington Burlington Senior Center 360/755-0102 Skagit County
Camano Island Camano Senior Center 360/387-0222 Island County
Camas Camas Senior Center 360/834-3125 Clark County
Carnation Sno-Valley Senior Center 425/333-4152 King County
Cashmere Cashmere Senior Center 509/782-2415 Chelan County
Cathlamet Cathlamet Senior Center 360/795-8669 Wahkiakum County
Chelan Chelan Senior Center 509/682-2712 Chelan County
Cheney Cheney Senior Citizens 509/235-3844 Spokane County
Chewelah Chewelah Manor 509/935-6966 Stevens County
Chimacum Tri-Area Community Center 360/732-4822 Jefferson County
Clarkston Hugo Pautler Senior Center 509/758-4064 Asotin County
Clarkston Asotin Gerontology Council 509/758-6872 Asotin County
Colville Colville Senior Center 509/684-3407 Stevens County
Concrete Concrete Senior Center 360/853-8400 Skagit County
Coulee City Coulee City Senior Center 509/632-8701 Grant County
Davenport Davenport Senior Center 509/725-7055 Lincoln County
Dayton Dayton Senior Center 509/382-2006 Columbia County
Deer Park Deer Park Senior Center 509/276-2126 Spokane County
Deming Welcome Valley Senior Center 360/592-5403 Whatcom County
Des Moines Des Moines Senior Center 206/878-1642 King County
Eastsound Orcas Senior Center 360/376-2677 San Juan County
Eatonville Eatonville Senior Center 253/832-6805 Pierce County
Edmonds South County Senior Center 425/774-5555 Snohomish County
Ellensburg City/County Community Ctr 509/962-7242 Kittitas County
Elma Elma Senior Center 360/482-2377 Grays Harbor County
Entiat Entiat Senior Center 509/784-2605 Chelan County
Enumclaw Enumclaw Senior Center 360/825-4741 King County
Ephrata Ephrata Senior Center 509/754-2382 Grant County
Everett Everett Senior Center 425/259-8780 Snohomish County
Everson Everson Senior Center 360/966-3144 Whatcom County
Federal Klahanee Senior Center 253/661-4151 King County
Ferndale Ferndale Senior Center 360/384-5113 Whatcom County
Fife Fife Senior/Community Center 253/922-0900 Pierce County
Fircrest Fircrest Senior Club 253/564-8177 Pierce County
Forks Forks Senior Center 360/374-6193 Clallam County
Friday Harbor San Juan Senior Center 360/378-2677 San Juan County
Gig Harbor Gig Harbor Senior Center 253/858-8284 Pierce County
Grand Coulee Grand Coulee Senior Center 509/633-2321 Grant County
Grandview Grandview Senior Center 509/882-2489 Yakima County
Granite Falls Granite Falls Senior Center 360/691-7177 Snohomish County
Hoquiam Hoquiam Senior Center 360/532-5868 Grays Harbor County
Hunters Columbia 49Ers 509/722-5391 Stevens County
Ilwaco Ilwaco Senior Center 360/642-3378 Pacific County
Ione Ione Senior Center 509/442-3064 Pend Oreille County
Issaquah Issaquah Valley Senior Ctr 425/392-2381 King County
Kelso Kelso Senior Center 360/577-9587 Cowlitz County
Kennewick Kennewick Senior Center 509/585-4303 Benton County
Kent Kent Senior Center 253/859-3342 King County
Kettle Falls Kettle Falls Senior Center 509/738-2278 Stevens County
Kingston Port Gamble Kallam Sr Ctr 360/297-4858 Kitsap County
Kingston Kingston Sr Community Ctr 360/297-2150 Kitsap County
Kirkland Kirkland Senior Center 425/828-1223 King County
Lake Stevens Lake Stevens Senior Center 425/335-0345 Snohomish County
Lakebay Key Peninsula Comm. Svs. 253/884-4440 Pierce County
Langley Bayview Senior Center 360/321-1600 Island County
Leavenworth Leavenworth Senior Center 509/548-6666 Chelan County
Lind Lind Senior Center 509/677-3383 Adams County
Longview Longview Senior Center 360/636-0210 Cowlitz County
Lopez Lopez Senior Center 360/468-2421 San Juan County
Lynden Lynden Community Center 360/354-4501 Whatcom County
Mabton Mabton Civic Center 509/894-4110 Yakima County
Mansfield Mansfield Pioneer Club 509/683-1137 Douglas County
Maple Valley Greater Maple Valley Sr Ctr 425/432-1272 King County
Marysville Tulalip Tribal Senior Center 360/651-4548 Snohomish County
Mattawa Sage Brush Seniors 509/932-4725 Adams County
Medical Lake Golden Agers Club Of Med Lake 509/299-7360 Spokane County
Mercer Island Mercer Island Senior Program 206/236-3544 King County
Mill Creek Mill Creek Seniors 425/338-0761 Snohomish County
Milton Milton Senior Center 253/922-6586 Pierce County
Monroe East County Senior Center 360/794-6359 Snohomish County
Montesano Silvia Community Club 360/249-5711 Grays Harbor County
Morton Morton Senior Center 360/496-3230 Lewis County
Moses Lake Moses Lake Senior Center 509/765-7809 Grant County
Mount Vernon Mount Vernon Senior Center 360/336-5757 Skagit County
Mountlake Terrace Korean Senior Center 425/290-1274 Snohomish County
Mountlake Terrace Mountlake Terrace Seniors 425/775-1303 Snohomish County
Mukilteo Mukilteo Seniors Center 425/347-5381 Snohomish County
Neah Bay Makah Senior Center 360/645-2201 X 430 Clallam County
Nespelem Colville Indian Senior Center 509/634-8849 Okanogan County
Newport Hospitality House 509/447-3812 Pend Oreille County
Nine Mile Falls Tum Tum Seniors 509/466-9643 Spokane County
North Bend Mount Si Senior Center 425/888-3434 King County
Northport Northport Senior Center 509/732-4572 Stevens County
Oak Harbor Oak Harbor Senior Center 360/679-6620 Island County
Oakville Chehalis Tribal Center 360/273-5911 Grays Harbor County
Ocean Shores Good Neighbors Senior Center 360/289-2801 Grays Harbor County
Odessa Odessa Senior Citizens 509/982-2654 Lincoln County
Okanogan Okanogan Area Senior Center 509/422-6776 Okanogan County
Olympia Olympia Community Sr Ctr 360/943-6181 Thurston County
Omak Omak Senior Center 509/826-4741 Okanogan County
Oroville Oroville Senior Center 509/476-2412 Okanogan County
Orting Orting Senior Center 360/893-5827 Pierce County
Othello Othello Latin Senior Center 509/488-3145 Adams County
Othello Othello Senior Center 509/488-5700 Adams County
Pacific Pacific/Algona Senior Center 253/931-8289 King County
Packwood Packwood Senior Center 360/494-6331 Lewis County
Pasco Pasco Senior Center 509/545-3459 Franklin County
Point Roberts Point Roberts Senior Center 360/945-5424 Whatcom County
Pomeroy Pomeroy Senior Center 509/843-3008 Garfield County
Port Angeles Port Angeles Senior Center 360/457-7004 Clallam County
Port Orchard South Kitsap Senior Center 360/895-5734 Kitsap County
Port Townsend Port Townsend Senior Center 360/385-9007 Jefferson County
Poulsbo North Kitsap Sr Citizens Ctr 360/779-5702 Kitsap County
Prosser Prosser Senior Center 509/786-2915 Benton County
Pullman Pullman Senior Center 509/332-1933 Whitman County
Puyallup Puyallup Senior Center 253/841-5555 Pierce County
Puyallup The Salvation Army 253/841-1491 Pierce County
Quilcene Quilcene Community Center 360/765-3321 Jefferson County
Quincy Quincy Senior Center 509/787-3231 Grant County
Rainier Rainier Senior Center 360/446-2258 Thurston County
Raymond Raymond Senior Center 360/942-5739 Pacific County
Redmond Redmond Senior Center 425/556-2314 King County
Renton Renton Senior Center 425/235-2533 King County
Republic Republic Golden Age Club 509/775-3520 Ferry County
Richland Richland Senior Center 509/942-7377 Benton County
Ritzville H.E. Gritman Senior Center 509/659-1921 Adams County
Royal City Royal Slope Seniors 509/346-2570 Grant County
Sea North Seatac Park 206/439-9273 King County
Seattle Highline Senior Center 206/244-3686 King County
Seattle Shoreline Senior Center 206/365-1536 King County
Seattle Pike Market Senior Center 206/728-2773 King County
Seattle International Drop-In Center 206/587-3735 King County
Seattle Senior Center Of West Seattle 206/932-4044 King County
Seattle Columbia Club 206/448-5021 King County
Seattle Wallingford Senior Center 206/461-7825 King County
Seattle Southeast Seattle Sr Center 206/722-0317 King County
Seattle Central Area Senior Center 206/461-7816 King County
Seattle Tallmadge Hamilton House 206/524-0473 King County
Seattle Greenwood Senior Center 206/461-7841 King County
Seattle Northwest Senior Center 206/461-7811 King County
Seattle Ravenna-Bryant Senior Center 206/527-0718 King County
Seattle South Park Senior Center 206/767-3650 King County
Seattle Salvation Army Senior Center 206/763-8842 King County
Sedro Woolley Sedro Woolley Senior Center 360/855-1531 Skagit County
Sekiu Clallam Bay/Sekiu Sr Ctr 360/963-2782 Clallam County
Sequim Sequim Senior Center 360/683-2167 Clallam County
Shelton Mason Co Sr Activities Assoc 360/426-7374 Mason County
Snohomish Snohomish Senior Center 360/568-0934 Snohomish County
Soap Lake Soap Lake Senior Center 509/246-1913 Grant County
Spanaway Spana/Park Senior Center 253/537-4854 Pierce County
Spokane Peaceful Valley Community Ctr 509/624-8634 Spokane County
Spokane Spokane Valley Senior Center 509/926-1937 Spokane County
Spokane Operation Roundtable (Kcs 509/328-5603 Spokane County
Spokane St Aloysius 509/324-5896 Spokane County
Spokane American Indian Comm Ctr 509/535-0886 Spokane County
Spokane Hillyard Senior Center 509/482-0803 Spokane County
Spokane North Star Senior Center 509/466-6350 Spokane County
Spokane Salvation Army Sr Prog Cood 509/325-6810 Spokane County
Spokane Southside Senior Activity Ctr 509/535-0803 Spokane County
Spokane East Central Community Ctr 509/625-6699 Spokane County
Spokane Central Lutheran Center 509/624-1540 Spokane County
Spokane Mid-City Senior Center 509/747-3257 Spokane County
Spokane Sinto Senior Citizens Center 509/327-2861 Spokane County
Spokane Corbin Senior Activity Center 509/327-1584 Spokane County
Sprague Sprague Senior Center 509/257-2626 Lincoln County
Stanwood Camwood Senior Center 360/652-6545 Snohomish County
Steilacoom Steilacoom Community Center 253/581-1076 Pierce County
Stevenson Rock Creek Recreation Center 509/427-9466 Skamania County
Sumas Sumas Senior Center 360/988-2714 Whatcom County
Sumner Sumner Senior Center 253/863-2910 Pierce County
Sunnyside Sunnyside Senior Center 509/839-4220 Yakima County
Suquamish Suquamish Senior Center 360/598-4375 Kitsap County
Tacoma Midland-Summit Senior Center 253/531-8412 Pierce County
Tacoma Tillicum/Amer Lake Gardens 253/584-1280 Pierce County
Tacoma Portland Avenue Comm Ctr 253/591-5391 Pierce County
Tacoma Beacon Senior Center 253/591-5083 Pierce County
Tacoma Lakewood Sr Ctr - Cptc Campus 253/589-5735 Pierce County
Tacoma Point Defiance/Ruston Sr Ctr 253/756-0601 Pierce County
Tacoma South Park Community Ctr 253/591-5099 Pierce County
Tacoma Wright Park Senior Center 253/591-5331 Pierce County
Tacoma Lighthouse Senior Center 253/591-5080 Pierce County
Tacoma South End Neighborhood Ctr 253/591-5098 Pierce County
Tacoma Titlow Lodge 253/591-5297 Pierce County
Taholah Taholah Senior Program 360/276-8211 Grays Harbor County
Tekoa Tekoa Community Center 509/284-5208 Whitman County
Tonasket Tonasket Senior Center 509/486-2483 Okanogan County
Toppenish Yakama Nation Golden Eagles 509/865-5121 Yakima County
Tukwila Tukwila Senior Program 206/768-2822 King County
Twisp Methow Valley Senior Center 509/997-7722 Okanogan County
Union Gap Union Gap Senior Center 509/248-2668 Yakima County
Vader Vader Senior Center 360/295-3898 Lewis County
Vancouver Rudy Luepke Senior Center 360/696-8202 Clark County
Vashon Island Vashon-Maury Senior Center 206/463-5173 King County
Vaughn Key Peninsula Senior Society 253/884-3456 Pierce County
Walla Walla Walla Walla Senior Center 509/527-3775 Walla Walla County
Warden Warden Senior Center 509/349-2043 Grant County
Washougal Washougal Senior Center 360/835-8113 Clark County
Washtucna Washtucna Senior Center 509/646-3435 Adams County
Waterville Waterville Senior Center 509/745-8701 Douglas County
Wenatchee Wenatchee Valley Sr Ctr 509/662-7036 Chelan County
Westport Westport South Beach Sr Ctr 360/268-0156 Grays Harbor County
White Salmon White Salmon Senior Center 509/493-3068 Klickitat County
Winlock Olequa Senior Center Lewis County
Yakima Yakima Senior Center 509/575-6166 Yakima County
Yelm Yelm Senior Center Thurston County

Connect to our National database of Senior Centers to see full descriptions, photos, and contact information for more Washington Senior Center locations. Senior Centers are invited to submit a free listing of their center to this database located at 55 Community Guide.com, another website in the Retirement Media Inc. family of sites.


Washington Senior Center Activities

Senior Center Activities

Activities at Washington Senior Centers include: Exercise and Fitness programs; Computer classes; Arts and Crafts; Games; various Educational classes; Recreational and Social activities; Health Screenings and services; Special Events and Guest speakers. Senior Centers also offer Dances and Dance classes, Clubs, Group Travel opportunities, and much more.

Senior Centers serve a purpose - that is to help keep seniors active both mentally and physically through a wide range of activities.
Senior Center Activities SeniorCenterDirectory.com
Programs and Activities Explained

Congregate Meals Washington

Many Washington Senior Centers serve congregate meals such as breakfast and a hot nutritious lunch free or for a small donation. Senior Centers usually ask that meal reservations be made one day in advance. To reserve your congregate meal breakfast or lunch contact your local senior center.

Seniors age 60 and above are eligible to receive free meals in a congregate meal setting regardless of income. These programs contribute greatly to senior nutrition and health; shown by poll responses given by seniors who participate in these programs:

63% say they enjoy the meals
61 % say they enjoy socializing and
57% say the meals are inexpensive.

View All Cities in Washington

Auburn Federal Way Bellevue Black Diamond Bothell Burton Carnation Duvall Edmonds Enumclaw Fall City Hobart Issaquah Kenmore Kent Kirkland Lynnwood Maple Valley Medina Mercer Island Mountlake Terrace North Bend Pacific Preston Ravensdale Redmond Redondo Renton Rollingbay Seahurst Snoqualmie Snoqualmie Pass Vashon Woodinville Sammamish Seattle Bainbridge Island Everett Acme Anacortes Blakely Island Arlington Baring Bellingham Blaine Bow Burlington Clearlake Clinton Concrete Conway Coupeville Custer Darrington Deer Harbor Deming Eastsound Everson Ferndale Freeland Friday Harbor Gold Bar Granite Falls Greenbank Hamilton Index La Conner Lake Stevens North Lakewood Langley Lopez Island Lummi Island Lyman Lynden Maple Falls Marblemount Marysville Monroe Mount Vernon Mukilteo Nooksack Oak Harbor Olga Orcas Point Roberts Camano Island Rockport Sedro Woolley Shaw Island Silvana Skykomish Snohomish Stanwood Startup Sultan Sumas Waldron Anderson Island Ashford Beaver Bremerton Silverdale Brinnon Buckley Burley Carbonado Carlsborg Chimacum Clallam Bay Dupont Eatonville Gig Harbor Elbe Forks Fox Island Glenoma Graham Port Hadlock Hansville Indianola Joyce Kapowsin Keyport Kingston La Grande Lakebay La Push Longbranch Sumner Manchester Milton Mineral Morton Neah Bay Nordland Olalla Orting Packwood Port Angeles Port Gamble Port Ludlow Port Orchard Port Townsend Poulsbo Puyallup Quilcene Randle Retsil Seabeck Sekiu Sequim South Colby South Prairie Southworth Spanaway Steilacoom Bonney Lake Suquamish Tracyton Vaughn Wauna Wilkeson Longmire Paradise Inn Tacoma Camp Murray Mcchord Afb Lakewood University Place Olympia Lacey Tumwater Aberdeen Adna Allyn Amanda Park Bay Center Belfair Bucoda Centralia Chehalis Cinebar Copalis Beach Copalis Crossing Cosmopolis Curtis Doty East Olympia Elma Ethel Galvin Grapeview Grayland Hoodsport Hoquiam Humptulips Lebam Lilliwaup Littlerock Mccleary Mckenna Malone Matlock Menlo Moclips Montesano Mossyrock Napavine Neilton Oakville Ocean Shores Onalaska Pacific Beach Pe Ell Quinault Rainier Raymond Rochester Roy Ryderwood Salkum Satsop Shelton Silver Creek South Bend Taholah Tahuya Tenino Tokeland Toledo Union Vader Westport Winlock Yelm Amboy Appleton Ariel Battle Ground Bingen Brush Prairie Camas Carrolls Carson Castle Rock Cathlamet Centerville Chinook Cougar Dallesport Glenwood Goldendale Grays River Heisson Husum Ilwaco Kalama Kelso Klickitat La Center Long Beach Longview Lyle Nahcotta Naselle North Bonneville Ocean Park Oysterville Ridgefield Rosburg Seaview Silverlake Skamokawa Stevenson Toutle Trout Lake Underwood Vancouver Wahkiacus Washougal White Salmon Wishram Woodland Yacolt Wenatchee East Wenatchee Ardenvoir Brewster Bridgeport Carlton Cashmere Chelan Chelan Falls Conconully Dryden Entiat Ephrata George Leavenworth Loomis Malaga Malott Mansfield Manson Marlin Mazama Methow Monitor Moses Lake Okanogan Omak Orondo Oroville Palisades Pateros Peshastin Quincy Riverside Rock Island Soap Lake Stehekin Stratford Tonasket Twisp Warden Waterville Wauconda Wilson Creek Winthrop Yakima Brownstown Buena Cle Elum Cowiche Easton Ellensburg Goose Prairie Grandview Granger Harrah Kittitas Mabton Moxee Naches Outlook Parker Ronald Roslyn Selah South Cle Elum Sunnyside Thorp Tieton Toppenish Vantage Wapato White Swan Zillah Airway Heights Chattaroy Cheney Colbert Deer Park Edwall Elk Fairchild Air Force Base Fairfield Ford Four Lakes Freeman Greenacres Lamont Latah Liberty Lake Marshall Mead Medical Lake Mica Newman Lake Nine Mile Falls Otis Orchards Reardan Rockford Spangle Sprague Tekoa Tumtum Valleyford Veradale Waverly Wellpinit Addy Albion Almira Belmont Benge Boyds Chewelah Clayton Colfax Colton Colville Coulee City Coulee Dam Creston Curlew Cusick Danville Davenport Electric City Elmer City Endicott Evans Saint John Farmington Fruitland Garfield Gifford Grand Coulee Harrington Hartline Hay Hunters Inchelium Ione Keller Kettle Falls Lacrosse Lamona Laurier Lincoln Loon Lake Malden Malo Marcus Metaline Metaline Falls Mohler Nespelem Newport Northport Oakesdale Odessa Orient Palouse Pullman Republic Rice Ritzville Rosalia Springdale Steptoe Thornton Uniontown Usk Valley Wilbur Spokane Pasco Benton City Beverly Bickleton Burbank College Place Connell Cunningham Dayton Dixie Eltopia Hatton Hooper Kahlotus Kennewick Lind Mesa Othello Paterson Plymouth Pomeroy Prescott Mattawa Prosser Richland West Richland Roosevelt Royal City Starbuck Touchet Waitsburg Walla Walla Wallula Washtucna Anatone Asotin Clarkston Washington.