CT Senior Center Links
Senior Services

What are Senior Centers
Senior Center Activities
Senior Centers For You
Senior Jobs
Senior Center Programs
Senior Congregate Meals
Meals on Wheels
Senior Center Articles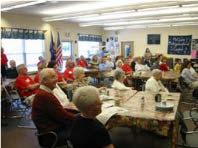 Connecticut Senior Center
Senior Centers are also called:
Active Adult Center
Senior Citizens Center
Senior Activity Center
Adult Activity Center
Adult Recreation Center
Senior Day Center
Senior Community Center
Connecticut Senior Center Locations
Connecticut senior center locations include:Redding, Easton, Prospect, Durham, Essex, Bethany, Sherman, Woodbridge, Old Lyme, Lebanon, Litchfield, Haddam, Woodbury, New Hartford, Harwinton CT
Bridgeport-Stamford-Norwalk, CT
Danbury, CT
Hartford-West Hartford-East Hartford, CT
New Haven, CT
Norwich-New London, CT-RI
Springfield, MA-CT (Metropolitan NECTA)
Waterbury, CT
Worcester, MA-CT
Senior Services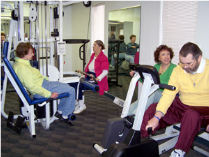 Connecticut Senior Centers | Adult Centers Information (CT)

Connecticut Senior Centers offer a variety of programs and services to help senior citizens maintain their independence and vitality and provide a place for seniors to have the opportunity to meet other seniors through social interaction.

Programs include activities, educational classes, counseling and support groups, volunteer opportunities, and wellness programs. Many Senior Centers in Connecticut also offer meals, help with financial and medical paperwork, transportation to and from the center, shopping trips, outings, and other social services.

Connecticut Adult Centers for education and activities for those 50+ are for those more active adults. Adult centers are usually part of the Parks & Recreation Departments of city and county.


West Hartford Senior Center CT
West Hartford Senior Center offers a full calendar of programs and activities for the active senior.

Connecticut Senior Centers List

North Stonington Senior Center, 40 Main Street, North Stonington CT 06358 Phone: (860) 535-8188
Town of Noth Stonington Connecticut - Teresa Pensis
Agent for the Elderly and Senior Center Coordinator
Address: 391 Norwich-Westerly Road
(Located Behind Holly Green)
North Stonington, CT 06359
Yearly membership dues of $10.00, are due at the end of each January.
North Stonington Golden Agers Club- Club Meetings are held at the center on the first Wednesday of each month. Yearly membership dues of $10.00, are due at the end of each January. Club Meetings are held at the center on the first Wednesday of each month. Lunch menu reservations available but call a week in advance.

Colchester Senior Center - 95 Norwich Avenue, Colchester CT 06415-1230
Hours: Monday through Friday at 8:30 AM to 4:30 PM
Phone: 860-537-3911 Senior Center Programs, meals and a place to socialize. Transportation for seniors for shopping, doctor and other professional visits within Colchester town limits. Call to reserve transportation 24 hours in advance.

Avon 635 West Avon Road 860-675-4355 Hartford County
Barry Square 10 Campfield Avenue 860-249-5066 Hartford County
Berlin 33 Colonial Drive 860-828-7006 Hartford County
Bristol 240 Stafford Avenue 860-584-7895 Hartford County
Burlington 200 Spielman Highway 860-673-6789 Hartford County
Calendar House 388 Pleasant Street 860-621-3014 Hartford County CT
Canton 44 Dyer Avenue 860-693-5811 Hartford County
E. Hartford S. End 70 Canterbury Road 860-291-7295 Hartford County
East Windsor 125 Main Street 860-292-8262 Hartford County
Enfield 100 High Street 860-253-6411 Hartford County
Farmington 17 Schoold Street 860-675-2523 Hartford County
Glastonbury 17 Hebron Avenue 860-652-7646 Hartford County
Granby 15 N. Granby Road 860-653-6048 Hartford County
Manchester 549 East Middle Turnpike 860-647-3211 Hartford County
North End 30 Remington Road 860-895-1517 Hartford County
North Hartford 80 Coventry Street 860-548-1980 Hartford County
Plainville 200 East Street 860-747-5728 Hartford County
Rocky Hill 55 Church Street 860-258-2726 Hartford County
Simsbury CT 754 Hopmeadow Street 860-651-9161 Hartford County
South End 92 Cowles Street 860-956-9054 Hartford County
Southwest 142 Fairfield Avenue 860-549-1693 Hartford County
The Marilyn Michaelson of Bloomfield 330 Park Street 860-243-8361 Hartford County
West Hartford 50 South Main Street 860-236-1229 Hartford County
Wethersfield 30 Greenfield Street 860-721-2977 Hartford County
Windsor 599 Mattianuck Avenue 860-285-1992 Hartford County
Windsor Locks 41 Oak Street 860-627-1425 Hartford County
Western Connecticut Senior Centers
Beacon Falls 57 North Main Street 203-723-2344 New Haven County
Bethel 1 School Street 203-792-3048 Fairfield County
Brookfield 100 Pocono Road 203-775-5308 Fairfield County
Cheshire 240 Maple Avenue 203-272-0047 New Haven County
Danbury 80 Main Street 203-797-4686 Fairfield County
East End 117 Southmayd Road 203-757-1307 New Haven County
Heritage House P.O. Box 1118 203/938-9725 Litchfield
Middlebury/Shepardson 1172 Whittemore Road 203-577-4166 New Haven County
New Milford 40 Main Street 860-355-6075 Litchfield County
Newtown Senior Center 14 Riverside Road 203-270-4310 Fairfield County
Palladino 30 West Main Street 203-755-8745 New London
Ridgefield 25 Gilbert Street 203-431-2764 Fairfield County
Salisbury 27 Main Street 860-435-5191 Litchfield County
Sherman Town Hall8 Rt 39 Center 860/354-2414 South Waterbury
Uncasville 160 Piedmont Street 203-574-8154 New London
Southbury 501 Main Street South 203-262-0651 New Haven Connecticut
Sullivan 88 East Albert Street 860-489-2211 Litchfield County
Washington P.O. Box 352 860-868-0735 Litchfield County
Waterville 1443 Thomaston Avenue 203-574-8352 Litchfield County
S.W. Connecticut Senior Centers
Greenwich 299 Greenwich Ave. 203-622-3990 Fairfield County
Stamford 888 Washington Blvd. 203-977-5151 Fairfield County
Darien 30 Edgerton Street 203-655-1705 Fairfield County
Eisenhower 263 Golden Hill St. 203-576-7993 Fairfield County
New Canaan 693 South Ave 203-972-1818 Fairfield County
Norwalk 11 Allen Road 203-847-3115 Fairfield County
Westport 70 North Avenue 203-341-5099 Fairfield County
New Fairfield 28 Rt. 39 203-312-5665 Fairfield County
Fairfield 100 Mona Terrace 203-256-3166 Fairfield County
Easton 219 Center Road 203-268-1145 Fairfield County
Bethany 20 Thorme St. 203-576-7730 New Haven County
Park Ave. 2540 Park Ave. 203-334-0092 Fairfield County
Black Rock 2676 Fairfield Ave. 203-576-7258 Fairfield County
Stratford 1000 West Broad ST. 203-385-4055 Fairfield County
Trumbell 23 Priscilla Place 203-378-3086 Fairfield County
S. Central Connecticut Senior Centers
Doyle 153 Main St. 203-736-5933 Fairfield County
Branford 11 Cherry Hill Road 203-481-3429 New Haven County
Black Rock 2676 Fairfield Ave. 203-576-7258 Fairfield County
Derby 293 Main St. 203-736-1486 New Haven County
East Haven 91 Taylor Ave. 203-468-3277 New Haven County
Town of Guilford 32 Church St. 203-453-8009 New Haven County
Orange 535 Orange Center Road 203-891-2154 New Haven County
Oxford 486 Oxford Road 203-888-2543 New Haven County
Seymour 98 Bank St. 203-888-2507 New Haven County
Shelton 81 Wheeler St. 203-924-9324 Fairfield County
Allington 1 Forest Road 203-937-3607 New Haven County

Connect to our National database of Senior Centers to see full descriptions, photos, and contact information for more Connecticut Senior Center locations. Senior Centers are invited to submit a free listing of their center to this database located at 55 Community Guide.com, another website in the Retirement Media Inc. family of sites.

Connecticut Senior Center Activities

Senior Center Activities

Activities at Connecticut Senior Centers include: Exercise and Fitness programs; Computer classes; Arts and Crafts; Games; various Educational classes; Recreational and Social activities; Health Screenings and services; Special Events and Guest speakers. Senior Centers also offer Dances and Dance classes, Clubs, Group Travel opportunities, and much more.

Senior Centers serve a purpose - that is to help keep seniors active both mentally and physically through a wide range of activities.
Senior Center Activities SeniorCenterDirectory.com
Programs and Activities Explained

Congregate Meals Connecticut

Many Connecticut Senior Centers serve congregate meals such as breakfast and a hot nutritious lunch free or for a small donation. Senior Centers usually ask that meal reservations be made one day in advance. To reserve your congregate meal breakfast or lunch contact your local senior center.

Seniors age 60 and above are eligible to receive free meals in a congregate meal setting regardless of income. These programs contribute greatly to senior nutrition and health; shown by poll responses given by seniors who participate in these programs:

63% say they enjoy the meals
61 % say they enjoy socializing and
57% say the meals are inexpensive.

View All Cities in Connecticut

Ansonia, Aspetuck, Avon, Baltic, Beacon Falls, Berlin, Bethel, Bethlehem, Bolton, Bozrah, Branchville, Bridgeport, Bridgewater, Bristol, Britol, Broad Brook, Brookfield, Burlington, Canaan, Cannondale, Canton, Canton Center, Central Village, Chaplin, Chester, Clinton, Colchester, Colebrook, Collinsville, Cornwall Bridge, Cos Cob, Cromwell, Danbury, Danielson, Darien, Dayville, Deep River, Derby, Durham, East Canaan, East Granby, East Hampton, East Hartford, East Haven, East Lyme, Ct, Eastford, Easton, Enfield, Essex, Fairfield, Falls Village, Farmington, Gaylordsville, Georgetown, Glastonbury, Granby, Greenfield Hill, Greens Farms, Greenwich, Groton, Guilford, Haddam, Hamdem, Hamden, Hampton, Hartford, Hebron, Higganum, Jewett City, Kensington, Kent, Killingworth, Lakeside, Lakeville, Lebanon, Ledyard, Litchfield, Lyons Plain, Madison, Manchester, Mansfield Center, Meriden, Middlebury, Middletown, Milford, Montville, Moodus, Morris, Mystic, Naugatuck, New Britain, New Canaan, New Hartford, New Haven, New London, New Milford, Newington, Niantic, Noank, North Branford, North Canaan, North Franklin, Ct, North Granby, North Grosvenor Dale, North Grosvenordale, North Haven, North Windham, Northford, Norwalk, Norwich, Oakdale, Old Greenwich, Old Lyme, Old Saybrook, Oneco, Orange, Oxford, Pawcatuck, Plainfield, Plainville, Plantsville, Plymouth, Pomfret Center, Preston, Prospect, Putnam, Quaker Hill, Quinebaug, Redding, Redding Center, Ridgefield, Riverton, Rockfall, Rockville, Rocky Hill, Rogers, Roxbury, Conn. Salem, Sandy Hook, Scotland, Connecticut, Seymour, Sharon, Shelton, Simsbury, Somers, South Glastonbury, South Kent, South Windham, South Windsor, Southington, Southport, Stafford Spring, Stafford Springs, Staffordville, Stamford, Ct, Sterling, Stonington, Storrs, Storrs Mansfield, Stratford, Taftville, Talcottville, Terryville, Thomaston, Thompsonville, Titicus, Tolland, Topstone, Torrington, Trumbull, Uncasville, Union, Vernon, Vernon Rockville, Wallingford, Warren, Washington Depo, Waterbury, Watertown, Weatogue, West Granby, West Hartford, West Hartland, West Haven, West Redding, West Simsbury, West Willington, Westbrook, Weston, Westport, Wethersfield, Willimantic, Willington, Wilton, Windsor, Windsor Locks, Winsted, Wolcott, Woodbridge, Woodbury, Woodstock, Woodstock Valley Connecticut.