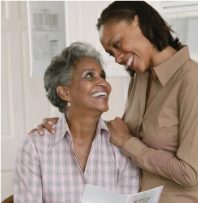 Ohio Department of Aging Senior Centers site has plenty of information for Ohio seniors.
Ohio has a vibrant and rich network of more than 450 full- and part-time senior centers, which offer Ohioans age 60 and older a place to go for nutritious meals, social activities, volunteer opportunities, health screenings, health and consumer education, creative arts, exercise and more. Many multipurpose senior centers work with local partners to deliver home and community-based services that allow older adults to live independently in their own homes (i.e., transportation services, meals-on-wheels, adult day care, telephone reassurance, senior companions, personal care, homemaker services and more). more..
In Ohio, senior centers are not required to be licensed or certified. Centers are organized locally, shaping their offerings around the unique geography and population of the area. Centers vary in size, membership and programs available. Some senior centers serve an entire county, while others may serve only a small community. Centers may be run by county or municipal governments or by not-for-profit organizations. Funding for individual senior centers is as diverse as the centers themselves and may include federal funding, state funds, local government funds, senior services levies, funds from local philanthropic organizations and individual donations. However, all senior centers have one thing in common: a mission to promote the dignity, self-determination, and well-being of older Ohioans.